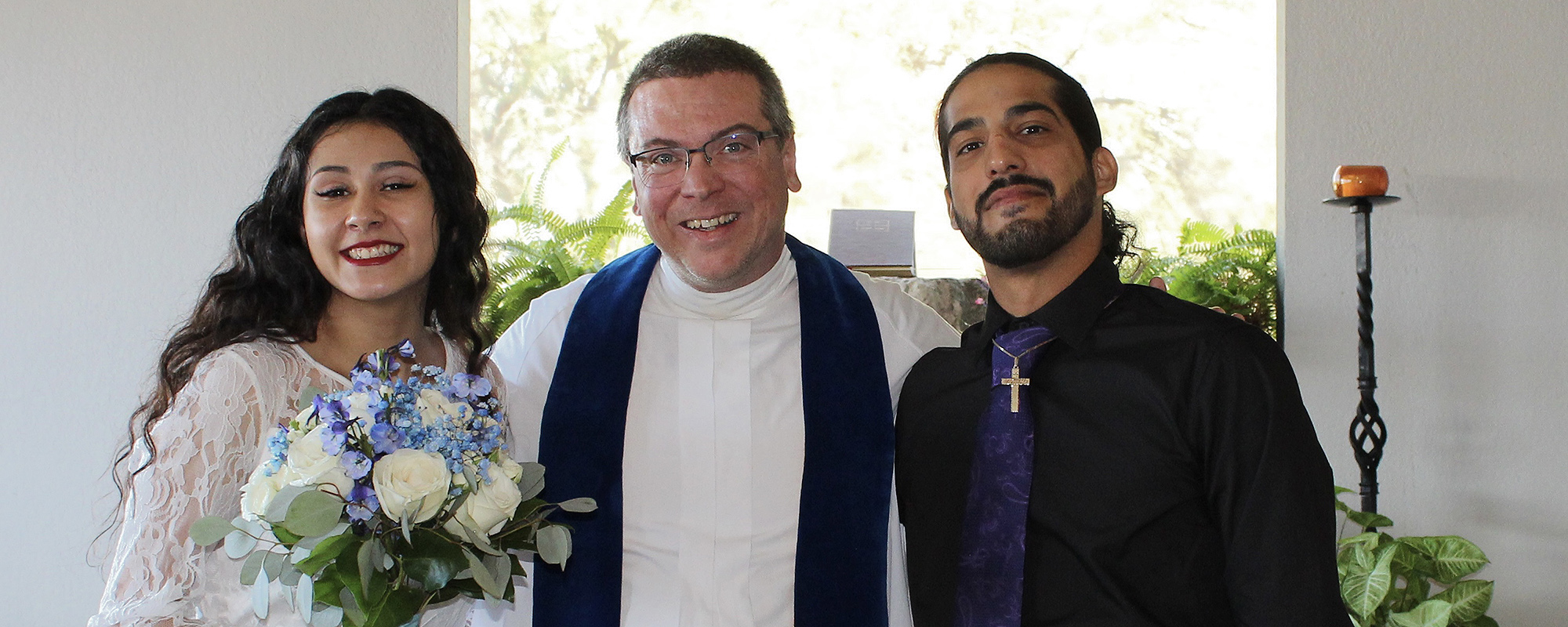 Celebrate your wedding in the church with the heavenly view of marriage!
Get Ready
While you're planning your wedding, prepare for your marriage, too! Marriage preparation meetings are part of the services provided by the pastor of Sunrise Chapel. Couples meet with Rev. Ethan McCardell for a series of five conversations on a variety of essential topics ranging from exploring family backgrounds to fine-tuning the details of the ceremony. The meetings are interactive, insightful, engaging, and fun.
The Ceremony
We are pleased to be able to offer you our beautiful church and reception hall, and we welcome any inquiries.
The Chapel, with its spectacular view of the Catalina Mountain Range, is the perfect setting for a wedding or vow renewal. The space has an intimate feel, accommodating small groups as well as larger groups up to 140 guests. The adjoining Friendship Hall offers many possibilities, including wedding receptions, showers, and family celebrations. It is convenient to have a wedding and reception in one location, and Sunrise Chapel is a beautiful venue for both.
We invite you to call and schedule a tour of our facilities, so that you can receive our undivided attention. We hope you will consider using Sunrise Chapel as your private venue for your wedding and reception.