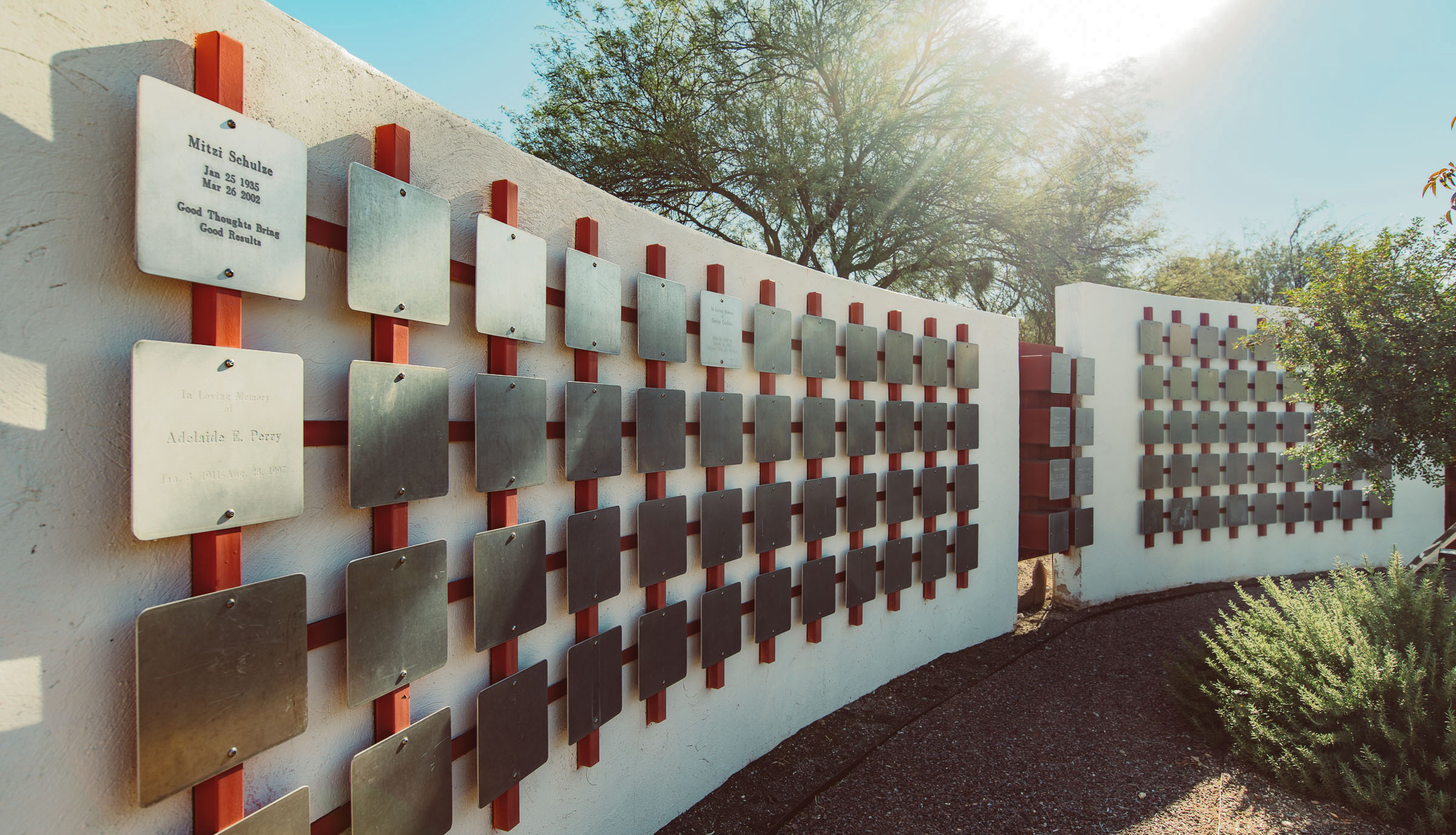 Hold a Personalized Memorial Service or Celebration of Life at Sunrise Chapel
An Inspiring Venue for Memorial Services, Celebrations of Life, and Receptions
Sunrise Chapel is an inviting and uplifting venue for the very personal experience of honoring loved ones. We welcome anyone in the community to hold a memorial service or celebration of life here regardless of the family's religious background or affiliation.
We will carefully help you individualize a ceremony suited to your needs and preferences. You may choose to include inspirational readings, special prayers, music, or Military Honors if appropriate. You may also invite family members and friends to share personal stories.
Come see for yourself. Let us help you plan a respectful and meaningful ceremony.
The Church with the Heavenly View
Sunrise Chapel is a sparkling gem in the natural beauty of the desert, enhanced by breathtaking views of the majestic Santa Catalina Mountains and the ever-changing skies above them.
In addition to our beautiful earthly view, the Chapel is also founded on an uplifting heavenly view of eternal life.
King David alluded to this co-relationship of the natural and spiritual in the Psalms—
I will lift up my eyes to the mountains. From whence comes my help? My help comes from the Lord, who made the heavens and the earth." (Psalm 121:1,2)
Jesus also encouraged this connection between the natural and spiritual—
Do not store up for yourselves treasures on earth…, but store up for yourselves treasures in heaven…, for where your treasure is, there your heart will be also." (Matthew 6:19–21)
We have a rich collection of inspirational quotations from which you may select to enhance the ceremony. Or you may choose your own.
A sensitively personalized ceremony can help everyone bridge the gap between the grief of loss and the joy of eternal life..
Hosting Memorial Services is a Special Part of Our Ministry
Sunrise Chapel has something unique to offer the community—a beautiful, uplifting setting for honoring loved ones and for affirming the spiritual dimension of life. As an ordained Christian pastor with many years of experience, I have a heart for working with people in life transitions and for encouraging healthy relationships with God and each other. I will sensitively help you create and facilitate a memorable ceremony that offers comfort, inspiration, and hope.
Features Include
Each Memorial Service or Celebration of Life includes…
The use of the chapel for up to 140 guests
Co-creation of the ceremony details
Customized printed programs for guests
The pastor's leadership during the event
A host/hostess on the day of the event
A sound technician who can play recorded music of your choice
Additional Features & Costs
You may invite musically gifted family members or friends to volunteer their talents, or hire musicians of your choice. If you want suggestions, ask us for recommendations.
Use of our flat panel monitor for a slide show you prepare is an extra charge. Ask for details.
Receptions in Friendship Hall
After the ceremony in the Chapel, you can also hold a casual reception in our community room (Friendship Hall) for up to 120 guests for an additional cost.
Receptions can be self-catered, or you may hire an outside caterer. Contact us for more details.
Our Memorial Garden
You may also honor your loved one with an engraved plaque displayed in our Memorial Garden.Niches are also available for cremains. This service is open to non-members. Just ask the Pastor for details.